Mark and Nicola Tipping raised over £8000.00 from their Christmas fundraiser and New Year 2018 wishing well. Headway Preston and Chorley was one of their four chosen charities to benefit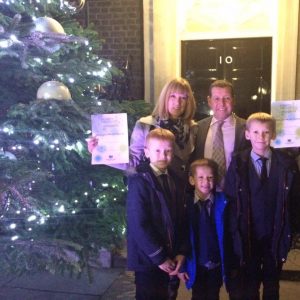 and was awarded £2087.50 on 26th January 2018. The other 3 were Rosemere Cancer, Derian House and Jordan Grant Memorial Fund.
Mark Tipping said, We would just like to thank all those people that supported us and those that made some very generous donations for our Christmas Lights Display.

This year we made a fantastic £8,300.00 to go towards helping the 4 fantastic charities we support.

We hope to see you again in December 2018.