HRH Prince Harry is to launch Headway's Brain Injury Identity Card. The card has many uses but its main purpose is to ensure brain injury survivors are given appropriate support should they come into contact with the criminal justice system.
The card also has the additional benefit of breaking down social exclusion, with card holders having renewed confidence in the knowledge that they can easily explain their support needs should they require assistance in everyday situations.
Liz Bamber, Manager of Headway Preston and Chorley said, "We are delighted that Prince Harry has generously agreed to support this important project. The hidden effects of brain injury can often lead to misunderstandings and difficulties for survivors. Symptoms such as slurred speech or an unsteady gait, make it difficult to explain the effects of their brain injury".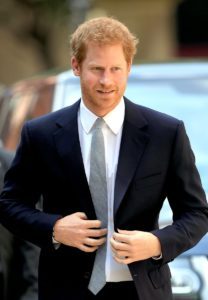 The launch will take place at the home of Headway Suffolk, which is part of the charity's network of around 130 groups and branches across the UK, on Thursday 20 July.